Single project
< prev
next >
In the city grows a field
Group exhibition / Malmö Konsthall / 2022
Selma participates with three paintings in Malmö Konsthall's exhibition of local artists. Selma's contribution "Rally behind my eyes" gets a special mention in the coverage from Swedish public service television.
Quote from the curators:
"The exhibition reflects the dynamic energy of the city, its attraction for artists to move to Malmö and stay there, the tenacity and integrity of art, and its network of alternative and artist-run exhibition spaces. The collective forces that create the conditions for artists to work in Malmö are highlighted: a unique collegial, artistic, and organizational situation that creates ripples on the water outside the city's borders and the established art institutions."

Link: Review in Swedish television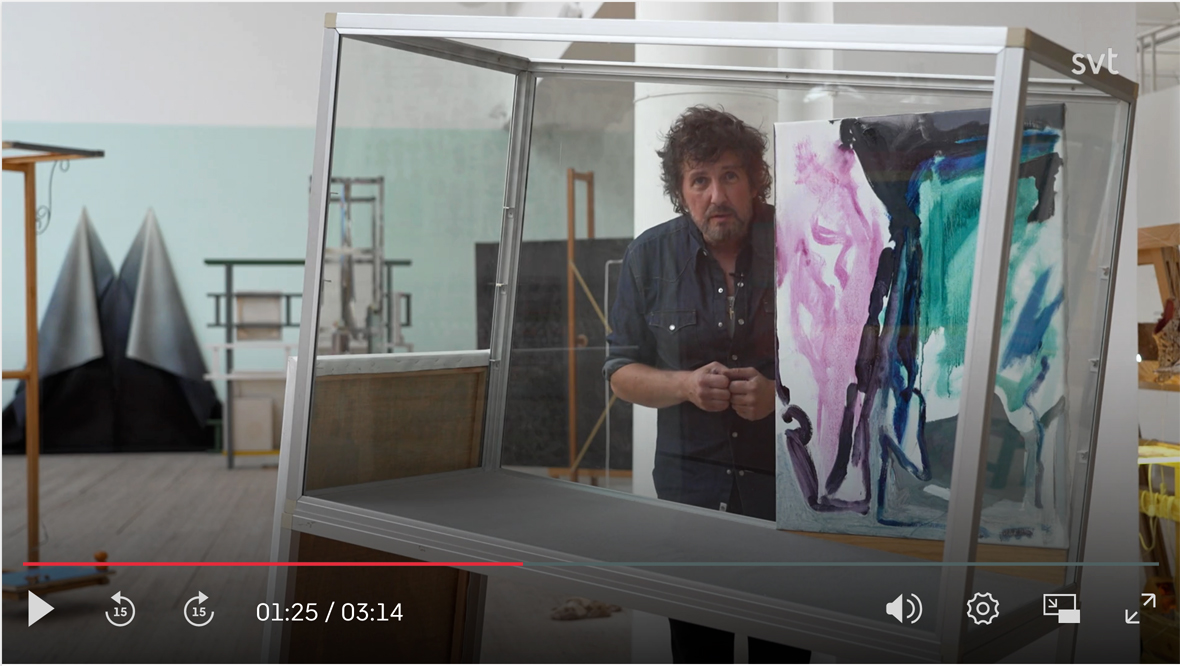 Television art critic Dennis Dahlqvist beside one of Selma´s paintings.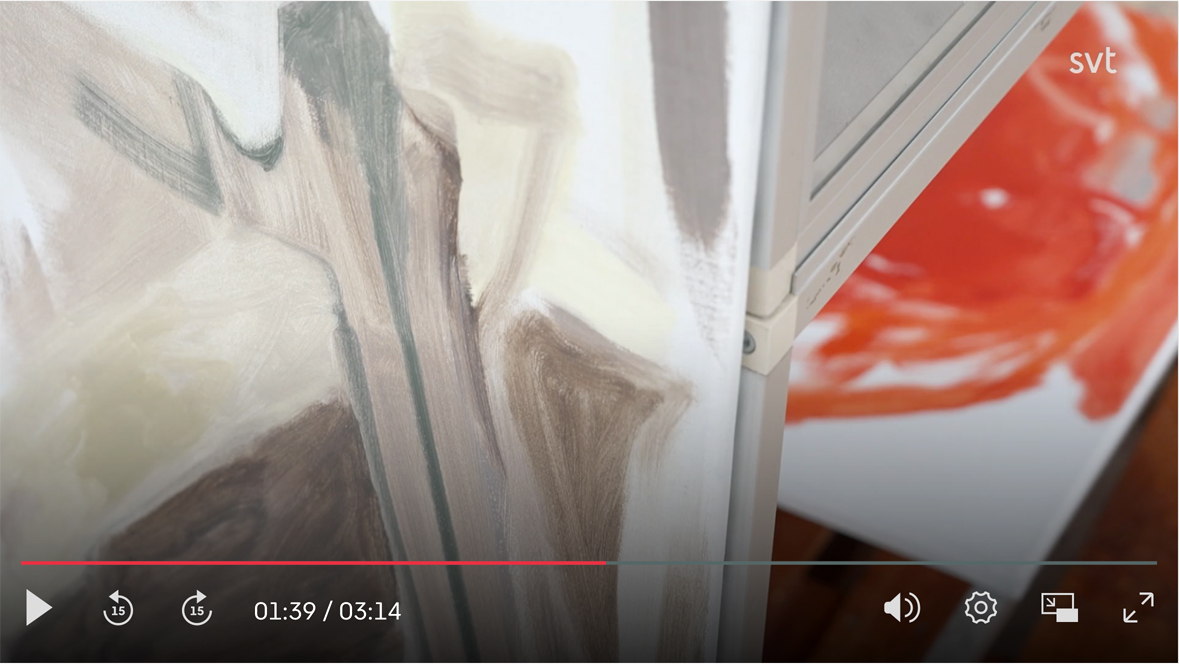 Detail of painting in the suite "Rally behind my eyes".